АТF-LONG® BY 10 MG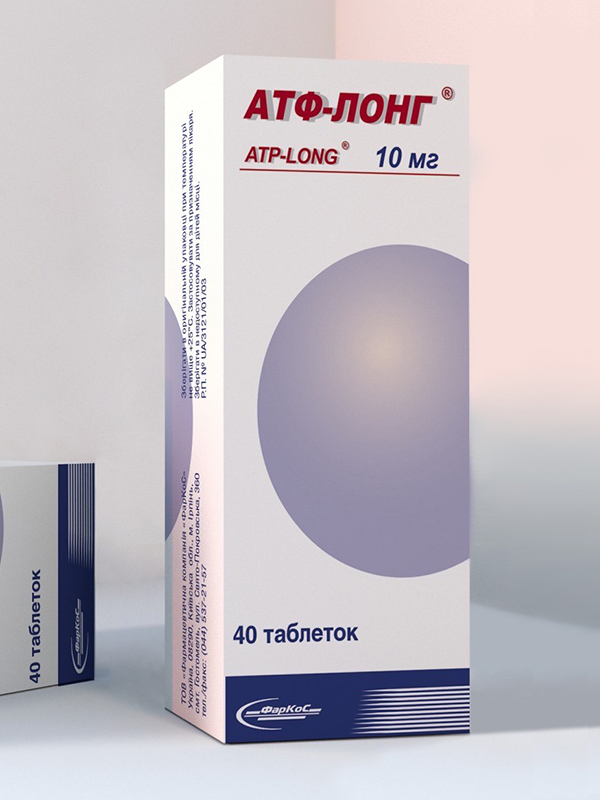 Improves indexes of central and peripheral hemodynamics, coronary circulation
Composition:
1 table contains ATF-LONG (in terms of substance without sodium chloride and water) 20 mg with content of adenine nucleotides sum 12.6 mg.
Release form: tablets No. 40 (10x 4)
Description: improves coronary circulation indexes and normalizes myocardial contractility, which results in increase of physical working capacity. Under ischemia conditions the preparation decreases oxygen consumption by myocardium, activates heart functional state and increases cardiac output, which results in decrease of stenocardia heart stroke and dyspnea during physical stresses.
Advantages:
— Convenient application (sublingual)
— Provides energy saving effect
— Acceptable price